A former Arizona football player has been charged for a 2017 murder.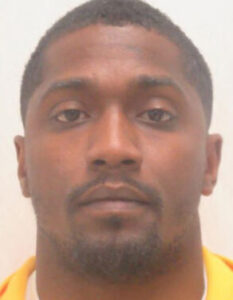 DaVonte' Neal was a four-star athlete when he played at Chaparral High School in Scottsdale, Arizona. He went on to play at Notre Dame and then transferred the University of Arizona. In his most recent role, Neal was the Idaho State assistant football coach.
Neal has been charged in the 2017 death of Bryan T. Burns. His charges include one count of first-degree murder, one count of drive-by-shooting, and one count of discharging a firearm at a structure. The indictment does not provide any details on the circumstances that led to the shooting.
The Maricopa County Sheriff's Office was not unable to release information on the case. The shooting occurred in a busy commercial area along Interstate 10 near Elliot Road. 
Neal was indicted by a grand jury in Maricopa County on May 16 and a warrant for his arrest was issued shortly after. Details show that he was arrested outside his apartment in Idaho on May 25 by Pocatello police.
Neal joined the Idaho State University team as cornerbacks coach in January. Idaho State said it had placed Neal on administrative leave and had initiated proceedings to terminate his contract.
University President Kevin Satterlee said in a statement that "Idaho State takes all allegations involving our employees very seriously, and we are committed to the safety and well-being of our community."
Neal is being held without bail at the Bannock County Jail in Idaho awaiting extradition to Arizona.