An Arizona death row prisoner is scheduled to be executed by lethal injection on May 11th.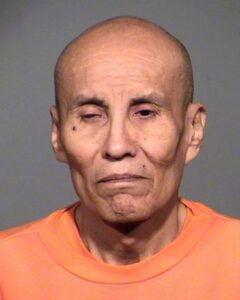 Prison Clarence Dixon declined to choose a method of execution when officials asked if he wanted to die by lethal injection or the gas chamber. State authorities have made the decision to execute the prisoner by lethal injection, which is the default method if the prisoner refuses to choose.
Dixon was sentenced to death for the 1978 rape and murder of Arizona State University student Deana Bowdoin.
This death row execution will be Arizona's first use of the death penalty in eight years. Arizona's last lethal injection execution was when Joseph Wood III was executed at the Florence State Prison. Wood's lawyers have referred to it as a "botched" execution as he appeared to gasp for air and convulsed during the last 25 minutes. The process lasted over two hours.
Since 1999, there have been 35 executions by lethal injection in the United States. Historically, it has been over 20 years since a gas chamber was used to kill an inmate in the United States.
Arizona is the only state that still has a working gas chamber. Arizona currently has 112 prisoners on death row.